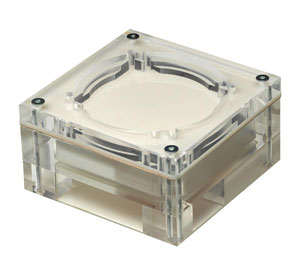 Leeds Test Objects′ TOR DEN conventional phantom is designed to be used to check the image quality performance of conventional dental x-ray systems. These tests should be carried out at acceptance to establish a baseline, and on a routine basis, keeping an on-going record of the test results, which will indicate any deterioration in performance.
TOR DEN conventional is used for units with conventional film-based image acquisition, and enables the following tests to be made:
Optical Density Constancy
Radiation Field Alignment
~ for Panoramic and Cephalometric tests only
The phantom is supplied with a positioning device, for TOR DEN conventional this is a magnetic jig. For systems with no magnetic receptor, a suction jig is also available. The TOR DEN phantoms are supplied in a tough case with a bespoke foam insert.