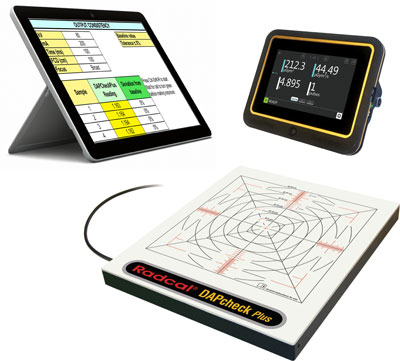 Verify X-ray DAP & Light Field Congruence.
Traceable Measurements
The DAPcheck Plus is a reference class instrument for "field calibration" of patient dose measurement and control systems thus ensuring the validity of inter-institution patient dose comparisons.
Fast and Accurate
Utilizing the high-speed digitization of the Accu-Gold digitizer, the DAPcheck Plus displays DAP and DAP Rate of accumulated DAP on exposure completion.
Dependable
A tough ABS plastic housing protects the ion chambers and electronics that incorporate several patented features to ensure long-term stability.
Plus
Also provides X-ray to light field congruence.