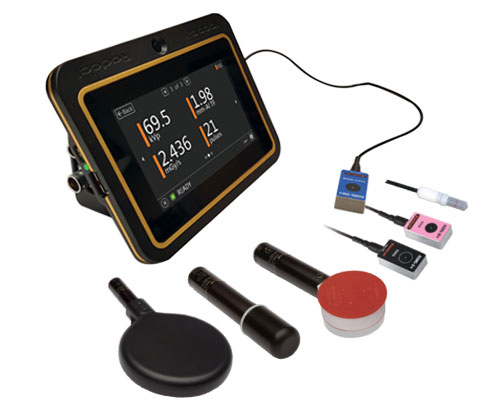 Versatility
Radcal appreciates the unique challenges faced by today's diagnostic x-ray applications. For this reason, we have developed a modular product line providing for the ultimate level of customization and tailoring.
System Solutions
Diagnostic systems require a number of key elements:
A selection of sensors aligned with the needs of your measurement application.
A digitizing system that provides fast, reliable, and calibrated results.
A display that presents your results in a user friendly way and facilitates recording and reporting results quickly and easily.
A variety of custom carry cases that allows you to transport your tailored solution conveniently and to protect your investment.
Radcal has refined the art of calibrated x-ray measurement over the last 40 years. The result is a reliable line of digitizers with tiered capabilities. In this way, you achieve a cost-effective solution focused on those capabilities you need. View All
Radcal recognizes that working with the right instrument is only half the battle. The software available to present, analyze, and report your measurements is equally important. Additionally, we recognize that everyone develops their own individual workflow. As your partner, Radcal offers a full spectrum of software options each customizable to work the way your work. View All
Radcal offers a range of wireless accessories and carrying cases for Radcal products. View All
Radcal offers additional products that support analysis, calibration, compliance testing and troubleshooting. View All